Perfect for storing sterilization and disinfection bottles!
Bottle Holder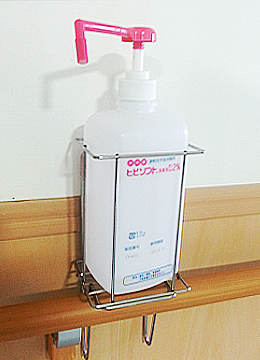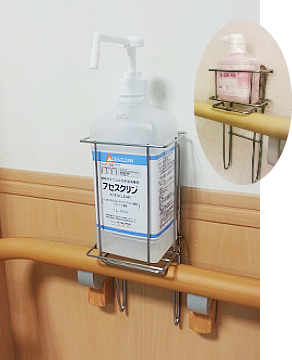 Size of the above photos: W105 x D90mm x H150mm (Bottle storage part)
Product features

Made of stainless steel,

it is strong to corrosion

if the disinfection and sterilization solution splash on to the bottle holder!

Doesn't fall if the earthquake occurs

, it sandwiching the gap between the handrail and the wall!

Doesn't take much space

and no need to have a special stand to put it on!

Easy to replace

a bottle

from the top of the holder!


Copyright 2016 (C) F-met-plus