Having an adoption example of catheter surgery!
Patient Guard
Design Registration
Number 1481776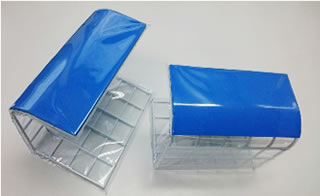 Cushion attached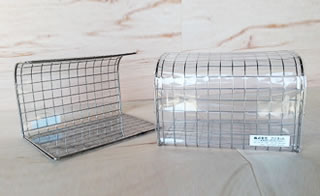 Made of SUS304
※(Reference) Size of above photos W 300mm x D210mm x H210mm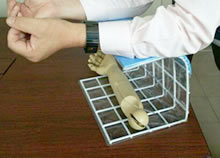 For the Doctor's armrest during a catheter insertion.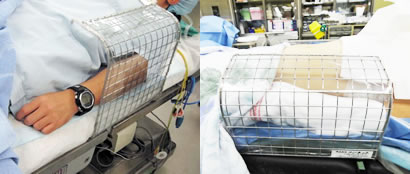 Presented at the Japan Operative Nursing Academy (Nagoya) in September 2012 under the joint name with Shizuoka Medical Center.
Product features

Cusion design has been adopted in many

Cushion attached design has been used in many catheter surgery

and others.
That exerts great power at

long hour surgeries.

Easy to install it under the bed mattress at an emergency surgery.

Custom made available

to fit the height for surgery bed mattresses.
Plastic covers

prevent a burnt part

from touching an electric scalpel (The Plastic cover is replaceable when it gets dirty or damaged)
Product SUS304 will

be able to prevent pressure,

guarding an affected area during a surgery.


Copyright 2016 (C) F-met-plus